Select Language Change Currencies
Currency converter allows you to calculate the change from one currency to another on the state of financial markets and economic indicators of the country.
Select language in the list of World :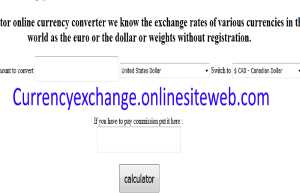 For stock market and stock prices, currency, exchange rates of the economy. Financial information is not only for educational purposes rates banks to find prices online converter works with all major world currencies. Rates are often updated on the website.
Home abril de 2023 Terminos y Condiciones de uso Cookies - Contacto